blog home
Berlin Street Art: An Urban Playground
Wanderers-in-Residence Dan and Audrey take a twirl around Berlin in search of the best graffiti.
Posted on 28 November 2013
"This beautiful playground called Berlin… We see the city as a place to play and be creative."              — an underground Berlin graffiti artist describes his canvas.
Graffiti has been a defining characteristic of Berlin since the 1980s, but it's over the last decade that Berlin has emerged as one of the top street art destinations in the world. Everywhere you look—from the sides of buildings, to doorways, rooftops and bridges—you'll find murals, stencils, etchings and design experiments staring right back at you. Sometimes works are intended as pure art, other times as social statements. Some will make you pause; others still may give you pause.
Berlin street art is a mix of legal and illegal acts. For the illegal or underground artist, street art and graffiti are about leaving your mark, creating and propagating a symbol and attracting an audience to recognize your work, all while protecting your identity. The dance is one part mystique, another part practicality to avoid run-ins with the authorities.
Non-commissioned street artists—of which there are an estimated 6,000 in Berlin—often follow a code of ethics that includes never disrespecting someone else's work by painting on top of it.
Then, there are the legally commissioned works of street art that you'll find on the sides of buildings or perhaps along the remnants of the Berlin Wall at Eastside Gallery. Many of these artists have come from across the globe to add a validating feather in their artist's cap and to make their mark on Berlin, a city whose visual landscape is ever-evolving.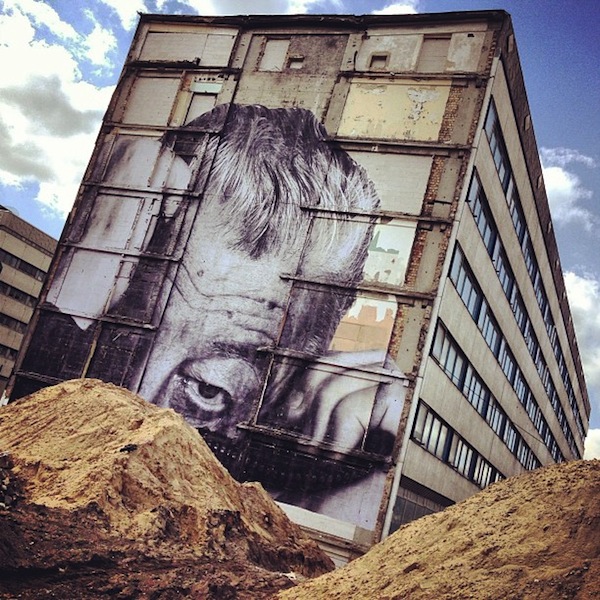 Although you'll find street art throughout Berlin, the top neighborhoods for it include Kreuzberg, Friedrichshain, Mitte and Neukölln.
And as with most street art, if you take a moment to reflect on what you're looking at, you just might find the artist's intended deeper meaning, a message to society.
Delete post?
Are you sure you want to delete this blog post? This cannot be undone.
Note: If you only want to remove this post from public view, you can choose to unpublish it instead.
Flag this post as inappropriate
Please select the reason why you are flagging this post as inappropriate