blog home
Volunteering in Italy: Memories from a Tuscan Vineyard
The ghostly fog breaks mid morning, revealing a September sun eager to dry the damp Tuscan grape vines. Suddenly, someone shrieks as blood trickles from thei...
Posted on 14 January 2013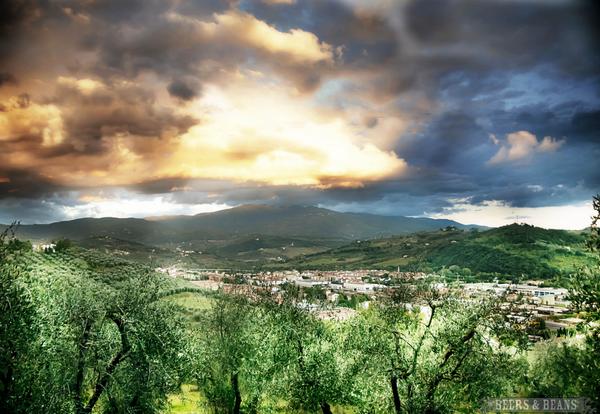 The ghostly fog breaks mid morning, revealing a September sun eager to dry the damp Tuscan grape vines. Suddenly, someone shrieks as blood trickles from their pruning nick. I glance at my hands; they are still soft and free of cuts. I laugh to myself knowing it is only a matter of time before I too shed blood and put more of myself into a bottle of wine than I care to admit.
For the next two weeks, we own the 200-year-old vines at Fattoria Cerreto Libri in Pontassieve, Italy. From dawn till dusk, Beth and I work in the Tuscan vineyard with six other volunteers picking grapes. And while the work is arduous and monotonous, it's satisfying—in part because we are contributing to the World Wide Opportunities on Organic Farms organization (WWOOF).
Represented in more than 50 countries, WWOOF was started in 1971 by a London secretary who wanted to support the organic farms in the English countryside. The organization gives volunteers the chance to work and learn about biodynamic farming from hosts who produce a variety of organic products, including wine, cheese and jam. In return, hosts provide the volunteers with free room and board as well as pass on their knowledge about their respective farming practices.
For budget travelers, WWOOFing is an excellent way to extend your travels, especially in more expensive areas like Italy and France. It also provides travelers with an ideal opportunity to eat regional, homemade cuisine. At Fattoria Cerreto Libri, for example, each lunch was like a holiday feast.
Wine and conversation flowed freely throughout three-course meals that were capped off with coffee and an occasional homemade dessert before we headed back to the vineyards. In the evening, more of the farm's delicious table wine--a blend of canaiolo and sangiovese grapes--was uncorked, as we (the volunteers) took turns cooking dinners with fresh ingredients and produce from local markets and the estate's garden.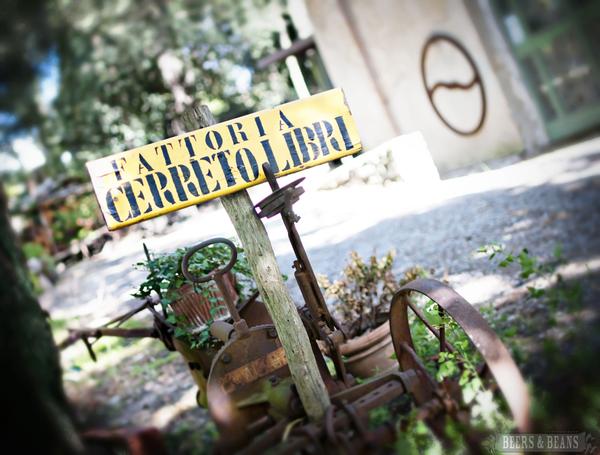 Prior to the farm, Beth and I had eaten a lot of pizza and panini—basically any cheap staple food we could find. Occasionally, we splurged on more expensive dinners, but even then we never felt the quality justified the price, nor did we think it was the best representation of a region's cuisine. But WWOOFing made us feel like we were tasting Italy, as our host, Valentina Baldini Libri, was an amazing cook.
Admittedly, volunteering at an Italian winery was more work than we expected. Before arriving we had illusions of weekend trips to Siena and Florence. And while we did manage a day trip to the latter (Florence was only 20 minutes away by train), we realized quickly that picking the vineyard clean and getting the grapes processed took precedence over everything else; after all, our hosts' livelihood depended on it.
In the end, though, WWOOFing is what you make it. Sure we worked hard, but we also laughed hard and forged long term friendships from all over the world. And best of all, for two weeks, we got to wine and dine like Anthony Bourdain.
Delete post?
Are you sure you want to delete this blog post? This cannot be undone.
Note: If you only want to remove this post from public view, you can choose to unpublish it instead.
Flag this post as inappropriate
Please select the reason why you are flagging this post as inappropriate