Namibia
A desert runs through it
Namibia certainly has a flair for the dramatic. From vast desert landscapes to the wild Skeleton Coast and the game-rich Etosha National Park, no feature falls short of spectacular. So imposing it gave its name to the entire country, the Namib is the world's oldest desert, with a great sand sea stretching for hundreds of kilometres in every direction, the only desert in Africa inhabited by elephant, rhino, giraffe, and lion. Etosha National Park is dominated by an immense salt pan edged by waterholes, guaranteeing rewarding game viewing. Still not enough? Try the awe-inspiring Fish River Canyon, dotted with hot springs and demanding enough to test even the toughest trekker. Home to the largest population of cheetah still in existence, but with fewer than two million people, Namibia is known for its stars, not its nightlife.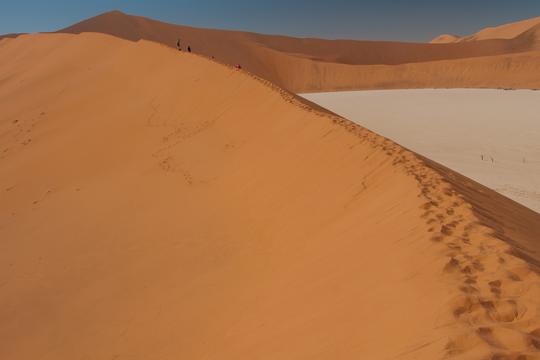 Wanderers-in-Residence Dan and Audrey share a collection of photos from their time in Namibia's south.
Few places in the world offer the type of adventure that an overland camping trip through Africa does. G Adventures' Jason Allen takes a closer look at what it's all about.