Classic Africa
Wilderness at its wildest and widest
Africa's scenery alone is enough to make it the envy of other continents – everything from lush grasslands and sprawling deserts to paradisaical coasts and colossal mountains await the curious and the brave here. What keeps travellers coming back, though, isn't the land or the exotic animals that have made this place famous; it's the energy, the vibe, the unquenchable thirst for life that infuses every minute of every day. Africa isn't a place you visit. It's a place you get swept up in.
Africa uncovered
Wild by just about any measure, Africa is a land built for grand adventures. Our trips offer a winning mix of untamed wilderness, captivating human history, urban sophistication, and I-can't-believe-we-just-did-that moments you'd never find on your own. Take a look below and discover a side of this wondrous continent that speaks to you.
South Africa | Soweto Township
A township forged out of South Africa's darkest chapter, Soweto is the very best place to understand apartheid and how it was overcome. We'll introduce you to some of the locals who fought against the system as they tell their stories over a pint of local beer in a traditional shebeen.
Get there
Madagascar | Wildlife walks
Mainland Africa is extraordinary. Madagascar? It's extra-extra extraordinary. Here, off the continent's southeastern coast, you'll explore the big parks and some out-of-the-way spots in search of some of the weirdest and most exotic species on the planet, like chameleons, flying foxes, and lemurs.
Get there
Tanzania | Zanzibar
The spice island of Zanzibar, located off the coast of East Africa in the Indian Ocean, is a unique side of Africa experienced only by a lucky few. The raffia- and cinnamon- scented city of Stone Town is a UNESCO World Heritage Site, and the pace of life out here is best described in one word: Idyllic.
Get there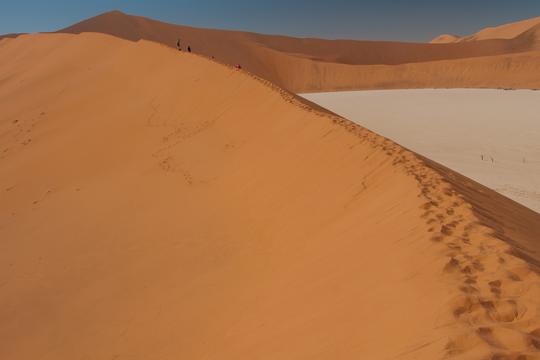 Wanderers-in-Residence Dan and Audrey share a collection of photos from their time in Namibia's south.
Our travellers show off their best animal 'grams.
Not for you? Find a Travel Style that suits you here.